Ed Fitch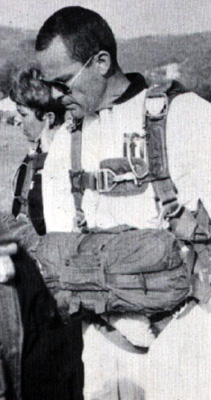 Ed Fitch's first sport jump jumpmaster was Lew Sandborn, D-1, at Valley Forge, PA. Fitch obtained USPA licenses: A-208, B-155, C-198 and D-89. Fitch later presented Lew Sandborn with Lew's Gold Wings at the 1968 National Parachuting Championships.

Fitch was one of the first USPA Instructors trained in 1961 in Phoenix, AZ.

By 1962 Fitch had moved to Texas where he established the Texas Parachute Council. Fitch worked toward making parachuting as rule-free as possible because he believed in the personal freedom for all jumpers. He ensured the USPA BSRs stayed short and concise.

Dr. Ed Fitch served on USPA's Board of Directors from 1963 to 1971. He was the Southwest Conference Director from 63-64 and then National Director.

Fitch was USPA Vice President for four years and then was elected USPA President in 1967 and held the office until 1971. He was appointed to the US Team Delegation in 1967 and 1972.

Fitch created the 'jury' system used to contest competitions. Fitch was also known to wander around FAA Headquaters in Washington DC, asking employees at random if they had a pilot's license.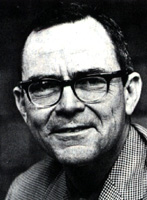 He was the first President of the Texas Parachute Council.
Other avaition activities by Fitch included being an FAA Aviation Medical Examiner, a commercial pilot, a flight instructor and a Korean vetern with the 187th Airborne Regimental Combat Team. He was single and multi-engine rated, both land and sea.
Fitch also served on the Board of Directors for the National Aeronauticac Association. He was a member of EAA, Aerobatic Club of America and International Aero Club.
Fitch was a practicing surgeon, based in Pasedena, TX. He attended Rice University and studied medicine at Baylor University and the University of Pennsylvania.
Dr. Fitch passed away on Jan 31, 1974 of hepatitis in Pasedena, TX. He was 48.
---
---