First Sky Surfing Jump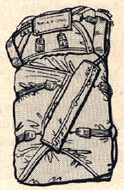 Gary Patmor claims to be the first person to do a sky surfing jump.

In April of 1965, he obtained a Crossbow container. The Crossbow was an early piggyback rig. There was no chest mounted reserve.

He took a short surf board with him on a jump. The first time he did this the board broke. He then coated the board with epoxy and glass to stiffen it. He was able to lay on top of the board and ride it through the air.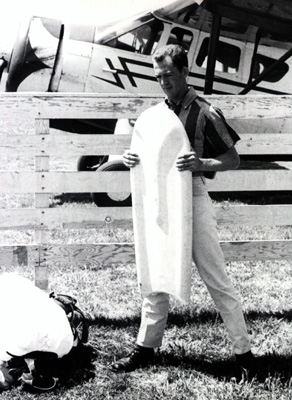 Patmor was able to turn and track with the board on several jumps.
He tried standing on the board, but laughed "That didn't work out."
Photo provided by Gary Patmor was taken at Lake Elsinore. That is a Howard in the background.

---
---