Richard A. Schachner
Southeast Regional Director Candidate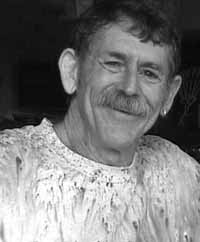 My name is Richard A. Schachner from Deland, Fl. and I am running for the Director of the Southeast Region in the upcoming USPA elections.
I have been a fun jumping skydiver for eleven years and have only one rating which is a National Judge rating in formation skydiving. I am also a judge with the NSL and the chief judge for the FSL.
I of course am interested in all aspects of competition skydiving. I believe there is room for improvement in all matters of safety at all drop zones and in skydiving in general. There is a need for a better level of communication between the skydiver and the USPA. As a director I would strive to improve the communication between all the members in my region. There is also the continuing problems associated with the group member DZs and the general skydiving community. I would like to be able to listen and perhaps improve on these problems. I do realize that skydiving is a business and must make money to continue to offer good skydiving. We must also investigate better methods of retaining our students and tandem passengers in our sport.
Given the opportunity and the time I truly believe I will make some difference.
Any questions or if you just want to hear me talk please contact me at skyjumper@NOSPAMk2services.com or call 386-740-9324
Thanks for your time.
---
---