PRO Pack: Steps 1-5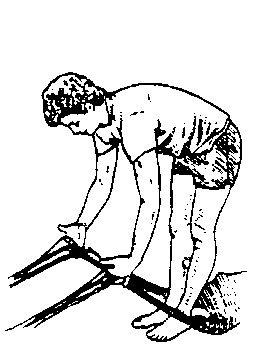 1. Lay your rig face down on the ground. Stand between the risers and face your canopy. Slip a finger between the front and rear risers and between the control line and the rear riser on each side of the canopy. The idea is to have each line group and each steering line occupy its own slot between two of your fingers.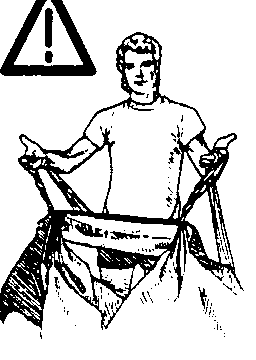 2. LINE CHECK: Move towards the canopy with the line groups and control lines still separated by your fingers. Push the slider ahead, until you reach the lower surface of the canopy. At this point, it's possible to determine whether or not your canopy and lines are straight. Your canopy will look like this figure if the container has been looped through the lines. Lay the canopy down and work out the entanglements and twists from the canopy towards the container before proceeding further. Seek help from a rigger if you have any questions. Repeat the line check after clearing to confirm you have done it correctly.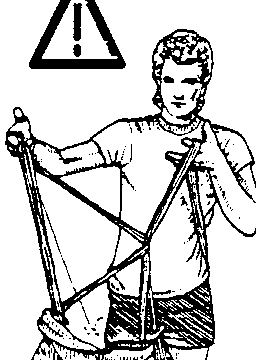 3. If you have something that looks like this, it's likely that a control line passed around the canopy or the container.
A CONTROL LINE THAT PASSES AROUND THE CANOPY OR CONTAINER WILL RESULT IN A MALFUNCTION THAT WILL ALMOST CERTAINLY REQUIRE A BREAKAWAY.
Lay the canopy down on the ground and work from the canopy towards the risers to remove the entanglements. Find the B and C lines on one end cell (these are the second and third lines, respectively, from the leading edge). Carefully follow these two lines down through the slider to the links on the risers. You should be able to see where you will need to pass your rig through the lines to correct the steering line routing. Again, seek the capable assistance if you have any questions.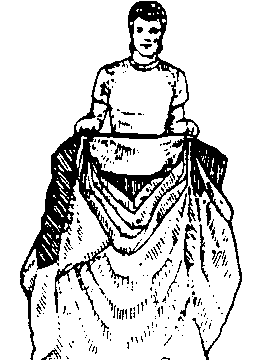 4. Your canopy will look like this when you have pushed the slider all the way towards the canopy during the line check and after the removal of all entanglements and twists. Pull both hands apart as far as the slider will allow. Shake the canopy a couple of times to settle everything.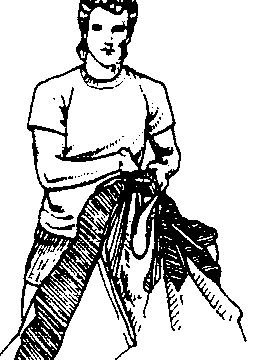 5. FLAKE THE LEADING EDGE: Step to one side, outside of the lines and transfer the lines in one hand to the other...

---
---