PRO Pack: Steps 6-10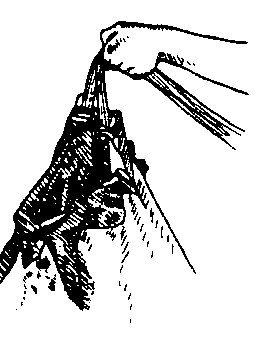 6....so you are holding all the lines in one hand---preferably with your stronger arm.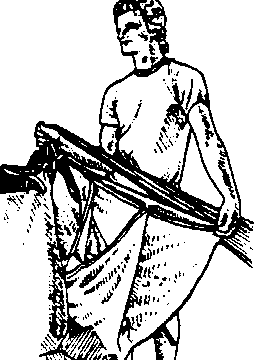 7. Locate the leading edge of the canopy. It should be facing your rig. If it is facing up or away from your rig, it might mean your canopy is attached to your container backwards.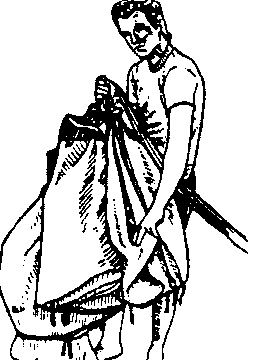 8. Flake the entire leading edge with one hand as shown by starting with the end cell nearest you.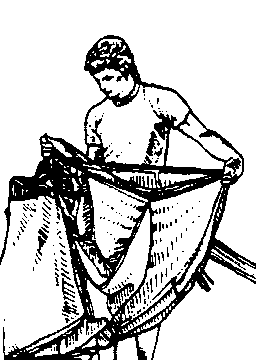 9. Pull each cell all the way out and keep it in your hand. (It may be easier to lay each cell across your hip as you get the next cell. Pick up all of the cells after you have flaked all of them.) Then move to the next cell, taking care not to miss any, until all of cells are in your hand.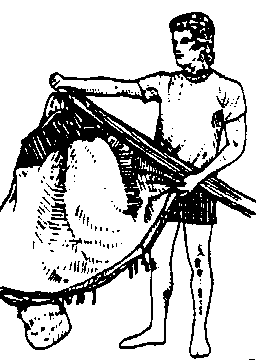 10. When you've got the entire leading edge flaked...

---
---