PRO Pack: Steps 26-30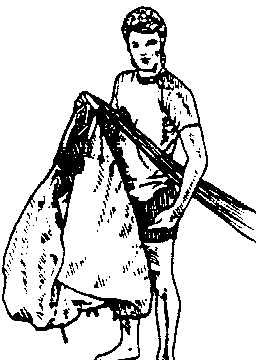 26. You have in your hand a neatly flaked canopy. The leading edge is brushing up against your legs and the middle of the trailing edge is still being held along with all of the lines.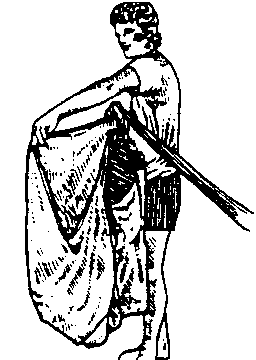 27. On one side, start at the middle of the trailing edge being held under your thumb and pull the excess material straight out. You'll pull on the material that extends from the center of the trailing edge to the inboard control line.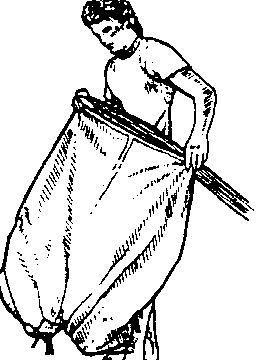 28. Hold the lines firmly with your other hand, wrap this part of the trailing edge halfway around the canopy. Hold it in place with your knees. Fold the trailing edge on the other side of the canopy in the same way. BE CAREFUL WHEN PULLING THE TRAILING EDGE AROUND THE BUNDLE. BE SURE TO LEAVE THE CONTROL LINES UNDISTURBED. IF YOU WRAP THE CONTROL LINES AROUND THE BUNDLE ALONG WITH THE TRAILING EDGE, YOU MAY INDUCE A LINEOVER MALFUNCTION.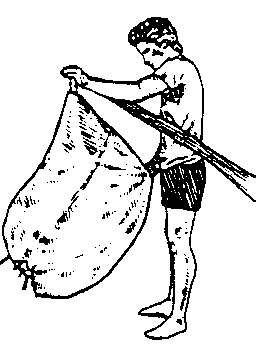 29. Take both trailing edge pieces in one hand and...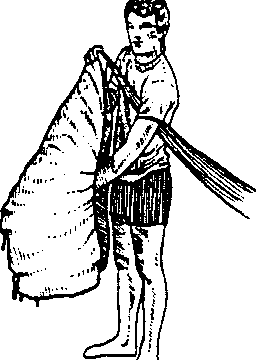 30. roll them together into the middle so they completely encase the rest of the canopy.

---
---